Dr. Richard Bruce Lamptey, the Deputy Librarian of the College of Science of the Kwame Nkrumah University of Science and Technology (KNUST), has donated about 36 British National Formulary (BNF) books to the Faculty of Pharmacy and Pharmaceutical Sciences. The presentation was made during a short ceremony on Friday, 2nd October 2023 at the Provost's Office.
The BNF is a pharmacological reference book including a broad range of information and guidance on prescription and pharmacology, as well as particular facts and data regarding numerous drugs accessible via the UK National Health Service.
According to Dr. Richard Bruce Lamptey, the donation was facilitated by Mr. Ebenezer Cobbinah, a Pharmacist at the National Health Service (NHS) in the United Kingdom, who showed interest in assisting the KNUST with recent versions of the BNF which, he believes, would serve as reference materials for students and prospective students of the Faculty.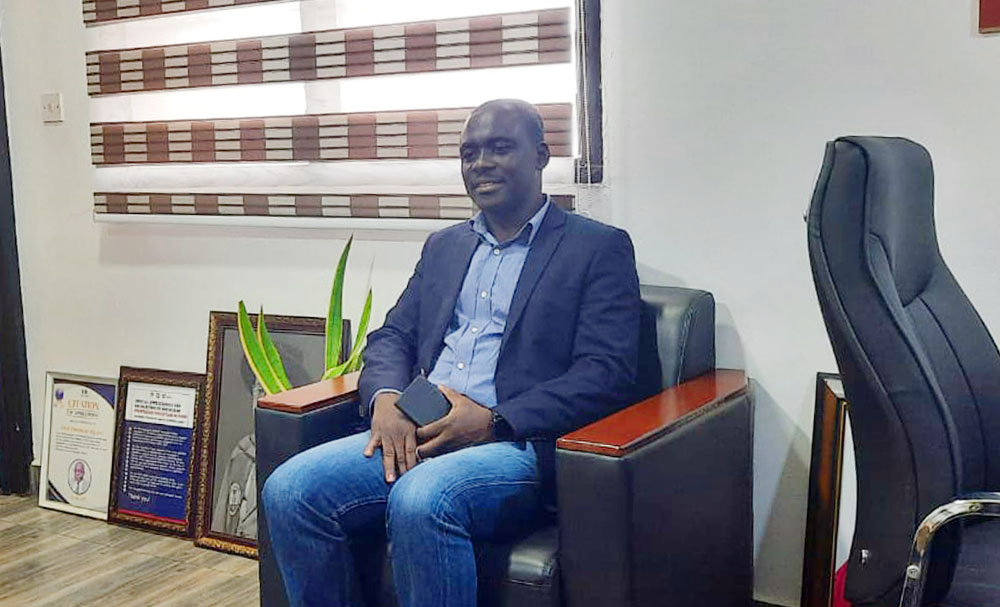 The Provost of the College of Health Sciences (CHS), Professor Christian Agyare, receiving the donation stated that the donation is a significant contribution to enhancing teaching and learning and would aid the College and the University as a whole in achieving its core mandates.
The College of Health Sciences Librarian, Mr. Michael Sakyi Boateng, also expressed his gratitude to the benefactors and assured them that the books would be helpful. 
"Many thanks for the donation. We appreciate it. We hope that the gesture continues and I would want to assure you that it will be properly used. Both the students and the lecturers will benefit from it," he said.
Others present at the donation were Professor Samuel Asare-Nkansah, Dean of the Faculty of Pharmacy and Pharmaceutical Sciences; Professor Benjamin Emikpe, the Dean of the School of Veterinary Medicine and Miss Lucy Diawuo, Deputy Registrar for the College of Health Sciences.