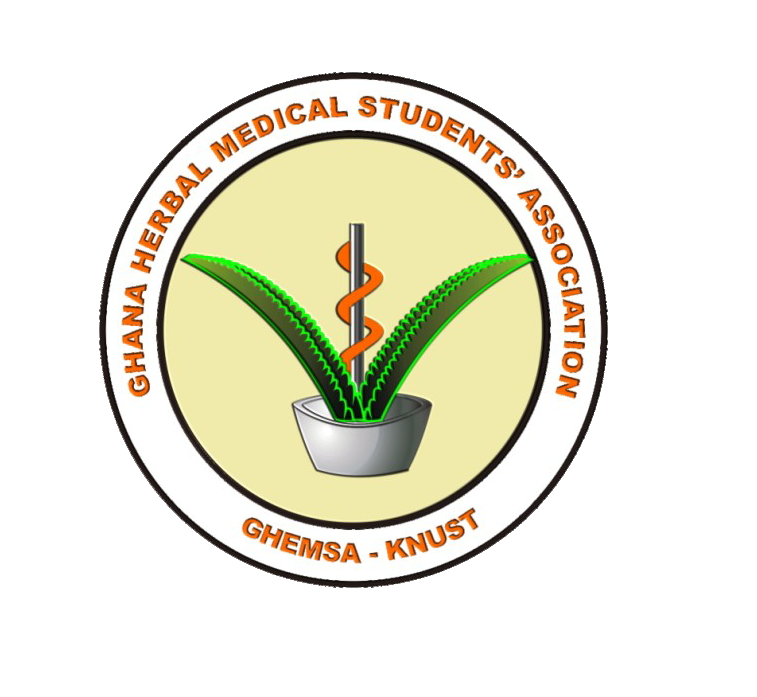 The Ghana Herbal Medical Students' Association is a non-political and non-religious organization composed of Herbal Medical Students in Ghana, Ghanaian Students studying Herbal Medicine abroad and Herbal Medicine graduates who have not been inducted into practice. It was founded in 2003 after the introduction of Herbal Medicine Program into the higher educational curricula of Kwame Nkrumah University of Science and Technology (KNUST), in 2001.
The Association is governed by a seven-member Executive Council, a Students' Council, and the General (Students) Assembly, whose policies are carried out through 12 documented committees.
The Association has among other things the following aims and objectives:
AIMS
Educating the general public on the safe and rational use of herbal products
To serve as a sole body for making representations to the Faculty authorities and organizations on behalf of the students
To project the views and image of the Association at National and International levels
OBJECTIVES
To encourage and promote the exchange of ideas by international correspondence, to encourage full dissemination of scientific and professional knowledge and by participating in congresses, conferences and seminars with other Herbal Medical Students.
To collate opinions and information subjects of health education and suggest improvement where thought necessary.
To promote cordial relations among student organizations in health sciences.
To encourage and promote international visits among Herbal medical Students and to recommend students for exchange programmes.
To publish a magazine annually as an organ of the Association.
To inculcate a sense of duty, professional pride and confidence in members so as to help produce Herbal Medical Practitioners who will maintain high ethical standards.
To organize lectures, excursions, and other such activities as will help educate the general public on the effects of abuse and correct use of herbs.
In line with our objectives, various programs and projects run by the Association within the year include the following:
Annual Faculty and Health Awareness Week
Annual National Drug Safety Campaign
Water, Sanitation and Hygiene Campaign (WASH)
Radio Outreach Programs via Media Committee
FDA Programme
Mini Clinic and patient counselling
Media outreach
Seminars and Conferences
Magazine
It is always the resolve of the executive council to involve all members of the Association in policy making, as much as possible.
Our main aim is to promote safe complementary and alternate medicine 
OUR ANTHEM
To lend a helping hand
To do so with our might
Utilizing natural resources helping build
A, healthy nation wise
A noble profession, our pride
Is to save a dying soul
With plant remedies
Ghemsa!! Ghemsa!!!
Promoting safe medicine
Ghemsa!! Ghemsa!!
And alternative medicine
For we are the stars of the healthcare
Delivery
With plant medicine
And improved tradition
Service to humanity
Is service to almighty
Together we will build our nation
CONTACT US
Email; ghemsa2015@yahoo.com
Postal Address; P.O.Box PMB, Kumasi Ghana
GET TO US ON
www.facebook.com/Ghana Herbal Medical Students' Association (ghemsa)
@ghemsaknust on twitter