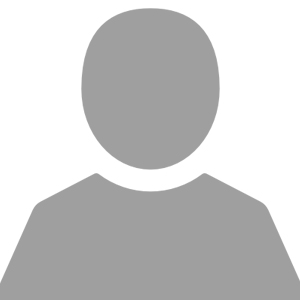 Dr
Dr George Henry Sam
Department
Email
Office-location
Research-areas
George Henry Sam, PhD, MPhil (Pharmacognosy), Lecturer
Department of Herbal Medicine
Faculty of Pharmacy and Pharmaceutical Sciences
College of Health Sciences
Cell: +233 26 1231859, +233 20 5180752, +233 27 3438115
Education
University of Science and Technology, KumaI, Ghana, University of Science and Technology, Kumasi, Ghana, T.I. Ahmadiyya Sec School, Kumasi, Ghana
Teaching at Kwame Nkrumah University of Science & Technology, Kumasi
Past
Centre for Scientific research into plant medicine (CSRPM), Mampong Akwapem, Ghana
The Polytechnic, Ibadan, Nigeria at The polytechnic
Places lived/visited: Nigeria (1980-87), China (1995), Congo Brazzaville, Zambia (1995), Namibia (1996), Angola (1996), London (2005)
 Research interests include
Natural product (Phytomedicines, food supplements) formulation and standardization
Plant material processing for Phytopharmaceuticals and confectionery industries
Monograph development for natural products
Medicinal plant development and cultivation
PUBLICTIONS
Published refereed journals-
1)      Komlaga, G., Sam, G.H., Dickson, R. A, Mensah, M.L.K., Fleischer, T. C. (2014)
Pharmacognostic Studies and Antioxidant Properties of the Leaves of Solanum macrocarpon. J. Pharm. Sci. & Res.   6 (1) 1 – 4 
2)      *Sam G H, Adu Francis and Annan Kofi (2013) Ethnobotanical survey of medicinal plants used for the treatment of diarrhoea and skin ulcer in the Brong Ahafo region of Ghana. Jour. of Med Plant Res 7(44)3280-3285. 
3) George Asumeng Kuffour, George Henry Sam, Phyllis Elsie Dadzeasah et al (2012) Erythropoietic effect of the ethanolic root bark extract of Carissa edulis in phenylhydrazine induced Anemic Sprague Dawley rats Res Jour. of Pharmacology 6 (2): 20-24. 
4) Kofi Annan, Nora Jackson, Rita A Dickson, G H Sam, and Gustav Komlaga (2011) Acaricidal effect of an isolate from Hoslundia opposita  Vahl.againstAmblyomma variegatum [Acari:Ixodidae] Pharmacognosy Res   3 (3) 185-188. 
5) Sam, G. H.; Mensah, M. L. K.; Annan, Kofi; Zahree, Sena ( 2011) Plants Traditionally Used in Treating Malaria, Typhoid Fever and Piles in the Wa Municipality and Wa East (Funsi) District of the Upper West Region of Ghana. Advances in Environmental Biology; 5 (10) 33-52.
6) Sam, G. H, Mensah M.L.K. and Nyakoa-Ofori N. (2011)   Pharmacognostic Studies and Standardization of Cassia sieberiana Roots. Pharmacognosy Journal, 4 (21): 12-17 1
7) Aboagye, F A; Sam, G. H; Massiot, G and Lavaud, C (2000) Julocrotine, a glutarimide alkaloid from Croton membranaceous Fitoterapia  71(4):461-46.   
8) Sam, G H (1997) Harmonizing Traditional Knowledge and Modern Concepts of Biodiversity. Proceedings of the 3rd UNESCO –MAB Regional Seminar on Biosphere Reserves for Biodiversity Conservation, Cape Coast.
9) Sam, G H (1995) Current Trends in the development of plant medicine in Ghana UNIDO ISED/R4 Pub. Brazzaville.
10) Doudu, Y. A. and Sam, G. H. (1987) Insect pests of cabbage (Brassica oleraceae) [Cruciferae]  in the forest zones of Ghana: The biology of Spodoptera littoralis [Lepid: Noctuidae] Bulletin de I'IFAN, Ter 46,ser. A, Nos.3-4.    
Conference / workshop papers
        i.  George Henry Sam (2013). Prospects of Plants as Nature's Medicines. African Traditional Medicine Week and Workshop; Centre for National Culture, Kumasi, Ghana. October 2-5, 2013.
    ii.  George Henry Sam (2011) Prevention and treatment of diseases through the use of complementary medicine. 1ST Plenary seminar, AMEEN Professional College, KUMASI.
    iii.  Sam, G. H. Antispasmodic activity of the methanol extract of Cassia sieberiana. West African Network of Natural Products Research Scientists (WANNPRES) regional conference, Ouagadougou, August 6-9, 2008.