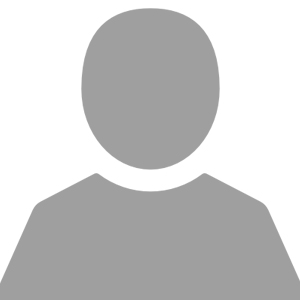 Prof
Prof. Merlin Lincoln Kwao Mensah
Department
Email
Office-location
Research-areas
Current Status: Senior Member (Associate Professor in Pharmacognosy) (Retired).
Phone: +233-244158727/-208968340
E-mail: mlkmensah.pharm@knust.edu.gh / mlkmensah@yahoo.com
Educated at the then UST (now KNUST) for the Pharmacy (B. Pharm. Hons.) degree ( 1970-1974.). I studied for my PhD at Nottingham University (UK) in Pharmacy and Botany. I have been with the Department of Pharmacognosy since 1983 but transferred to the Department of Herbal Medicine at its inception in 2002.
I am a fellow of the West African Postgraduate College of Pharmacists, the Pharmaceutical Society of Ghana and the Ghana College of Pharmacists. He was former Head, Department of Herbal Medicine (Oct. to Dec. 2005) and then Dean of Students of KNUST (2006-2009). I was the Coordinator, Herbal Medicine Programme (Oct. 2004 to Sept. 2005) and before that, the Head, Department of Pharmacognosy (2001-2003).
Teaching areas: Pharmacognosy, Botany of medicinal plants, Phytochemistry, Evaluation of medicinal plant products, Poisons of natural origin, History of traditional medicine, Phytotherapy, Nutrition, Policy, Regulation and Ethics in traditional medicine.
Some Recent Publications
Thomford K.P.Yeboah R., Thomford A.K., Edoh, D.A., Mensah, M.L.K., Appiah, A.A. (2015). A Retrospective Clinical Study on the Effectiveness of the Aqueous Leaf Extract of Bredelia ferrugenia (Benth) in the Management of Diabetes Mellitus. Int J of Herb Med. 2 (5): 20-26.
Thomford K.P, Mensah M.L.K, Dickson R.A, Edoh D.A, Safo, B.S, Annan K, (2015).Determination of the Rutin, Quercetin and Kaempferol Contents in a Ghanaian Polyherbal Formulation (EAF-2011)and Its Raw Materials Using a Simultaneous RP-HPLC Method. Int J of Pharm Sc and Drug Res 7(1): 01-04.
Evelyn A Mireku, Abraham Y Mensah, Merlin L K Mensah, Derek A Tocher, Solomon Habtemariam  (2014) Antiinflammatory properties of the stem-bark of Anopyxis klaineana and its major constituent, methyl angolensate.  Phytother Res ; 28(12):1855-60.
Amponsah I. K.,  Mensah A.Y., Mensah, M. L.K., Otoo A Jato J. (2014). Pharmacognostic standardisation of Hilleria latifolia(Lam.) H. Walt. (Phytolaccaceae). Asian Pac.  J. Trop. Biomedicine 4 (22) : 941-946
E.A. Mireku, A.Y. Mensah, M.L.K. Mensah, E. Ekuadzi and R.A. Dickson (2014)
Antimicrobial and Antioxidant Activities of the Stem Bark of Cussonia bancoensis  J. of Medical and Biomedical Sciences 3(2): 7-13  
Mensah A.Y., Mireku E.A., Mensah M.L.K., Amponsah I.K.( 2014) Some neurological effects of the ethanolic stem bark extract of Cussonia bancoensis Aubrev and Pellgr (Araliaceae), Journal of Pharmacognosy and Phytochemistry; 2 (6): 101-106.
Komlaga, G, Sam, G.H. , Dickson, R. A, Mensah, M.L.K., Fleischer, T. C. (2014). Pharmacognostic Studies and Antioxidant Properties of the Leaves of Solanum macrocarpon. J. Pharm. Sci. & Res. Vol. 6(1), 1 - 4
J.A. Sarkodie, T.C. Fleischer , D.A. Edoh , R.A. Dickson , M.L.K. Mensah, K. Annan, E. Woode, G.A. Koffour, A.A. Appiah  and H. Brew-Daniels. Antihyperglycaemic Activity of Ethanolic Extract of the Stem Adenia lobata  Engl. (Passifloraceae) IJPSR, 2013; Vol. 4(4): 1370-1377.
Francis M. Sarpong, T.C. Fleischer ,  Kofi Annan,  Isaac K. Amponsah, Rita A. Dickson , Merlin LK  Mensah ( 2013). Anti-Inflammatory and Antioxidant Ecdysteroid and Fatty Acids from the Roots of Palisota hirsuta K. Schum Commelinaceae), IJPP  28(2),:1159-1165.
T.C. Fleischer, M.L.K. Mensah, A.Y. Mensah, R.A. Dickson, C. Argyropoulou and H. Skaltsa Chemical composition of essential oils of Chromolaena odorata (L.) R. M. King & h. Rob, Clausena anisata (Willd.) J.d. Hook ex. Benth and Monodora myristica (Gaertn.) Dunal growing in Ghana. IJPSR, 2013; 4(7): 1000-1007.RA Dickson, MLK Mensah, KP Thomford, K Annan, FC Mills-Robertson, AA Appiah, O Quarshie, S Antwi, S Kaminta, D Edoh Quality and safety evaluation of a Ghanaian polyherbal product EAF-2011 for the management of superficial mycoses, Int J Med Biomed Res 2013;2(2):91-102
Sam, G.H., Mensah, M.L.K., Annan Kofi and Sena Zahree .Plants Traditionally Used in Treating Malaria, Typhoid Fever and Piles in the Wa Municipality and Wa East (Funsi) District of the Upper West Region of Ghana .2011. Advances in Environmental Biology, 5(10): pages 3352-3358, 2011.
TC. Fleischer, JA Sarkodie, G Komlaga, G Kuffour, RA Dickson, MLK. Mensah (2011). Hypoglycaemic and Antioxidant Activities of the Stem Bark of Morinda Lucida Benth in Streptozotocin – Induced Diabetic Rats. Pharmacognosy Communications, 1(2), 2011, 23-29
Sam, GH, Mensah, M.L.K. and Nyakoa-Ofori N. (2011) Pharmacognostic Studies and Standardization of Cassia SieberianaRoots , Phcog. J, 3, (21), 12-17; DOI:10.5530/pj.2011.21.2
Fleischer, TC, Mensah, AY, Oppong, AB, Mensah, MLK, Dickson, RA, Annan, K Antimicrobial and anti-inflammatory activities of the leaves of Clerodendrum splendens leaves Pharmacognosy Communications, 1(1), 2011, 85-89.
RESEARCH INTEREST:
Herbal medicine practice
Aromatic and Medicinal plants of Ghana: Isolation of bioactive compounds from medicinal plants used in traditional medicine.
Validation of the use and Standardization of local medicinal plants and their products.
Quality, Safety and Effectiveness of herbal products
Phytochemical studies in medicinal plants e.g. volatile oils, terpenoids and alkaloids
Bioactivity studies and isolation of medicinal plants constituents