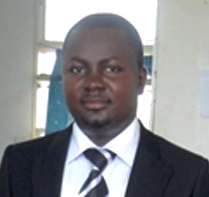 Dr
Dr. Isaac Kingsley Amponsah
Department
Email
Office-location
Research-areas
Dr. Isaac Kingsley Amponsah is a Lecturer at the Department of Pharmacognosy, Faculty of Pharmacy and Pharmaceutical Sciences, CHS, KNUST, Kumasi, Ghana. He is also the Departmental Examinations Offcer. He is a Pharmacist and a member of the Pharmaceutical Society of Ghana (MPSGH).
Qualifications: PhD (Pharmacognosy), B. Pharm, all from the KNUST
AREAS OF EXPERTISE
Phytochemistry,
Microscopy
Standardisation of Herbal Products
RESEARCH INTERESTS
Plant products with anti-inflammatory actions
Plant products with antioxidant actions
Plant products with antibacterial properties
Plant products with larvicidal properties
Quality control of Herbal products
Publications
Book
Isaac Amponsah (2012). Anti-inflammatory and antimicrobial properties of Ficus exasperata: Anti-inflammatory, antioxidant and antimicrobial Coumarins and sterols from the leaves and stem bark. Lambert Academic publishing, ISBN:978-3-8443-0734-4 Available at http://www.amazon.com/Anti-inflammatory-antimicrobial-properties-Ficus-exasperata/dp/3844307346
Others
1. Annan, K., Sarpong, K., Asare, C., Dickson, R., Amponsah, KI., Gyan, B., Ofori, M., Gbedema, S. Y. (2012). In vitro anti-plasmodial activity of three herbal remedies for malaria in ghana: Adenia cissampeloides (Planch.) Harms ,Terminalia ivorensis A. Chev, and Elaeis guineensis Jacq. Pharmacognosy Research, 4(4): 225-229.
2. Rita A. Dickson, Kofi Annan, Theophilus C. Fleischer, Isaac K. Amponsah, Kwabena Nsiah and J.A. Oteng (2012). Phytochemical Investigations and Nutritive Potential of Eight Selected Plants from Ghana. Journal of Pharmacy and Nutrition Sciences, 2(2): 172-177.