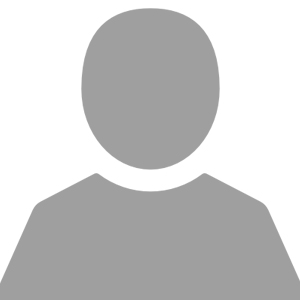 Dr
Dr Noble Kuntworbe
Department
Email
Office-location
Research-areas
Dr. Noble Kuntworbe N
Office Address: Department of Pharmaceutics, Faculty of Pharmacy and Pharmaceutical Sciences, College of Health Sciences, KNUST, Kumasi    Ghana
E-mail: nkuntworbe.pharm@knust.edu.gh, nkunstar@yahoo.co.uk
Telephone: +233(0)209968448
Qualifications (Degree/Education)
PhD in Pharmacy (Pharmaceutics), December 2012
MPharm (Pharmaceutics), July 2004
Certificate  in Management of drug supplies, April 2003
BPharm (Hons), July 2000
Registered Pharmacist, Ghana, since 2002
Institutions of study
The University of Auckland ,New Zealand, 2009 to 2012
University of Science and Technology, Kumasi, Ghana, 1996-2000, 2002-2004
Commonwealth Pharmaceutical Association through the university of Aberdeen, Scotland (distance learning), 2003
Area of speciality
Research interest
Pharmaceutical nanotechnology
Biopharmaceutics
Antimalarial drug formulation development
Pharmaceutical excipients development
Current Employer
Kwame Nkrumah University of Science and Technology through the Government of Ghana 
Employment Records and Positions Held
1.      Kwame Nkrumah University of Science and Technology, Kumasi, Ghana
Teaching Assistant in the Department of Pharmaceutics (national service) from September 2000 to June 2001.
Demonstrator, Department of Pharmaceutics, 2001 to June 2003.
Lecturer in Pharmaceutics 2005 up to date, currently a senior Lecturer in Pharmaceutics
2.      University of Auckland, New Zealand
Demonstrator (Pharmaceutics practicals) for four consecutive semesters 2011 to 2012 academic year
Product development scientist, AnQual Laboratory, University of Auckland,  2012 ,
3.      Kumasi Polytechnic, Ghana
Part time lecturer in pharmaceutics, 2004
Professional/Teaching Experience
My approach to teaching is to engage the students from time to time by asking them pertinent questions to ensure that they are following the lecture. This approach also put my students on alert throughout the lecture. It is my aim to always provide my students with lecture materials and also create a friendly environment all the time to ensure students are relaxed and feel at home. However I never hesitate to point out behaviours which are negative and poison the learning environment.
Since my engagement as a lecturer in June 2005, I have taught several courses in Pharmaceutics, both theory and practicals in all year groups. Some of the key courses I have taught include: Biopharmaceutics, Basic Incompatibilities in Dispensing, Routes of Drug Administration, Liquid and Solid state, Pharmaceutical Aerosols, Physico-chemical Processes in Pharmacy, suppositories, powders and powder Technology, Galenical and Non-Galenical Dosage forms, Post Market Surveillance / Pharmacovigilant, Drug Delivery Systems among others.
I contributed significantly towards the development of the very first editions of our laboratory manuals and continue to play a key role in reviewing the content each year.
Positions held and hold
Chairman, School Management Committee, Boadi Metropolitan Authority Primary and Junior High Schools, Kumasi, Ghana
Lecturer , Kwame Nkrumah University of Science and Technology (KNUST), Kumasi 2004 to 2012
Senior Lecturer, Kwame Nkrumah University of Science and Technology, Kumasi, Ghana 2013 to date
Examinations Officer, Faculty of Pharmacy and Pharmaceutical Sciences, KNUST, August 2015 to date.
Deputy vacation Training Coordinator for the Department of Pharmaceutics KNUST, April, 2013.
Examinations Officer, Department of Pharmaceutics, KNUST, February, 2013 to July, 2015.

Annual visiting lecturer, Madonna University, Elele, Nigeria, since 2014
Honours and awards
New Zealand Aid for International Development (NZAID) Commonwealth Scholarship, 2009
Associations/Affiliations
Member, Controlled Release Society
Member, Pharmaceutical Society of Ghana
Member, and former National Secretary, Academic and Social Pharmacists Association of Ghana, 
Publications
Fosu, M. A., Ofori-Kwakye, K., Kuntworbe, N., Bonsu, M. A. (2016) investigation of blends of cashew and xanthan gums a potential carrier for colonic delivery of Ibuprofen. International Journal of Pharm Tech Research 9 (7): 369-380. 
Sougi, A., Ofori-Kwakye, K., Kuntworbe, N., Kipo, S. L.,El Boakye-Gyasi, M. (2016) Evaluation of the physicochemical and in vitro dissolution properties of metformin hydrochloride tablet brands marketed in five cities in Ghana. British Journal of Pharmaceutical Research 9 (1): 1-14
Adu, F., Apenteng, J. A., Kuntworbe, N., Akanwariwiak, W. A., Appiah, T., Mintah, D. N. (2016). Antimicrobial and antioxidant activities of Citrus sinensis var. late Valencia fruits at various stages of development. Microbiology Research 10 (3): 73-78.
 Ofori-Kwakye, K.., Mfoafo, K. A., Kipo, S. L., Kuntworbe N., El Boakye-Gyasi, M. (2016). Development and evaluation of natural gum-based extended release matrix tablets of two model drugs of different water solubilities by direct compression. Saudi Pharmaceutical Journal 24 (1), 82-91.
Kipo, S. L., Osei, Y. G., Kuntworbe, N., Bayor, M. T., Ofori-Kwakye, K., Boakye-Gyasi, M. E. (2015). Development and in vitro evaluation of oral gels and vaginal pessaries from crude extracts of four Ghanaian medicinal plants intended for the treatment of candidiasis. World Journal of Pharmaceutical Research, 4 (8): 174-194.
Naidoo, N., Vather, R., Kuntworbe, N., Bissett, I. and Hardy, G. (2014). Development, Validation and Results of Quantitative Stability Testing for Gastrografin®. Current Pharmaceutical Analysis, 10 (2): 92-96.
Kuntworbe, N., Ofori, M., Addo, P., Tingle, M., Al-Kassas, R. (2013). Pharmacokinetics and in vivo chemosuppressive activity studies on cryptolepine hydrochloride-loaded Gelatine nanoparticles designed for parenteral administration for the treatment of malarial. Acta Tropica, 127(3): 165-173.
Kuntworbe, N., Brimble, M., Alany, G. R., and Al-Kassas, R (2012). Determination of pKa and forced degradation of the indoloquinoline compound cryptolepine hydrochloride. Pharmaceutical Development and Technology. 18 (4): 866-876.
Kuntworbe, N. And Al-Kassas, R. (2012). Design and in-vitro haemolytic evaluation of cryptolepine hydrochloride-loaded Gelatinee nanoparticles as a novel approach for the treatment of malaria. AAPS PharmSciTech. 13 (2): 568-681.
Kuntworbe, N., Martini, N., Brimble, M., Alany, G. R., Al-Kassas, R. (2012). Isolation and development of a HPLC method for the detection and quantification of cryptolepine and its application in the determination of the total cryptolepine content in the root powder of Cryptolepis sanguinolenta. Pharmacology and Pharmacy, 3: 263-270.
Kuntworbe, N., Martini, N., Show, J., and Al-Kassas, R. (2012). Malaria intervention policies and pharmaceutical nanotechnology as a potential tool for malaria management. Drug Development Research, 73: 167-184.
McCurrie, J., Albalawi, S., Wright, C., and Kuntworbe, N. (2009) Investigation of the absorption and vascular effects of the indoloquinoline alkaloid, cryptolepine. Journal of Pharmacy and Pharmacology, (Supplement 1): A67-A68.
Conference papers
I have seven (7) international conference papers
Research projects
My current research project is a study to improve the bioavailability of the antibiotic clarithromycin by developing a self-emulsifying drug delivery system (SEDDS), which is a lipid-based formulation. The project is in an advanced stage
I have also collaborated with other colleagues to investigate a number of natural gums for their potential as drug delivery and muco-adhesive polymers.
Formulation and evaluation of cryptolepine-loaded gelatine nanoparticles for the treatment of malaria. This study was conducted during a PhD programme in 2009-2012.
Development of a combined chloroquine and chlorpheniramine maleate granules to offset the chloroquine-induced itch in sensitive individuals. This study was conducted in partial fulfilment of an award of an MPharm degree in 2005.